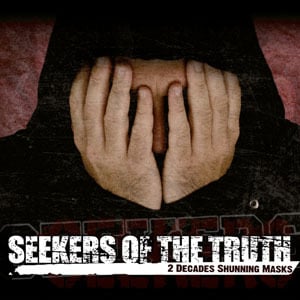 €

5.00 - On Sale
Recorded and engineered by Emmanuel Duriot and
Sébastien Langle at Loko Studio, France, in August 2008.
Mixed by Sébastien Langle.
Mastered by Alan Douches & Kim Rosen at West West Side Music, New Windsor, NY, in October 2008.
Released by Customcore records & Disagree records.
Tracklisting:
01. Inside Mr Nice Guy
02. 2 PM
03. Tribute
04. 1988
05. Anger Release
06. Born Toulouse Live To Win
07. Backdraft
08. Quench My Thirst
09. The Day When Envy Turned Friendship Into Something Else
10. When I shun The Mask
11. Bloodline (feat. Olivier R4L)
12. There For You
13. Just Me
14. Pull The Trigger
15. Hold A Grudge
16. Exciting News From The Daily Life
17. The Joker
18. Crash World
19. Dare
20. 666